Case study – Exhibition of Green 18, Hong Kong Science Park
(中文按此) Operated and managed by Hong Kong Science & Technology Company which is a non-profit statutory body set up by the Hong Kong Government, Hong Kong Science Park ("HKSP") is an infrastructure that provides a knowledge-based and campus-like environment where high-technology enterprises and talented people can converge to generate synergistic forces.
Being one of the signature projects of the Phase Two development of HKSP, Green 18 is completed in May 2011. Green 18 employs green features, such as an operable, vertical louver façade system, vertical green wall and green ethylene tetrafluoroethylene (ETFE) roof for maximising daylight, natural ventilation and 'total energy management'.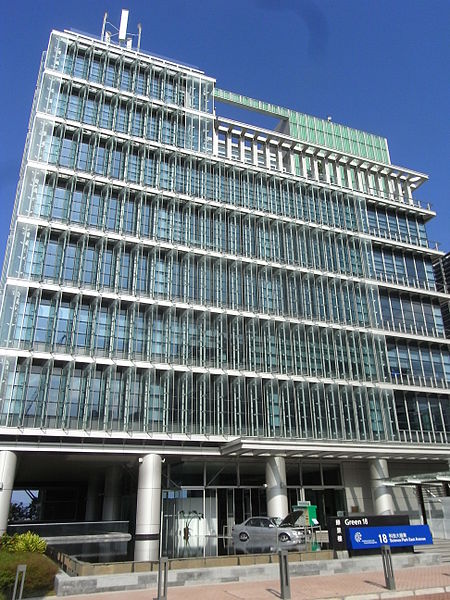 Green 18
As requested by exhibitions service company Milton Exhibits, Creativeworks has designed and developed an interactive installation for the exhibition of Green 18. By experiencing the 3D environment of Green 18, users can gain a deep understanding about the project.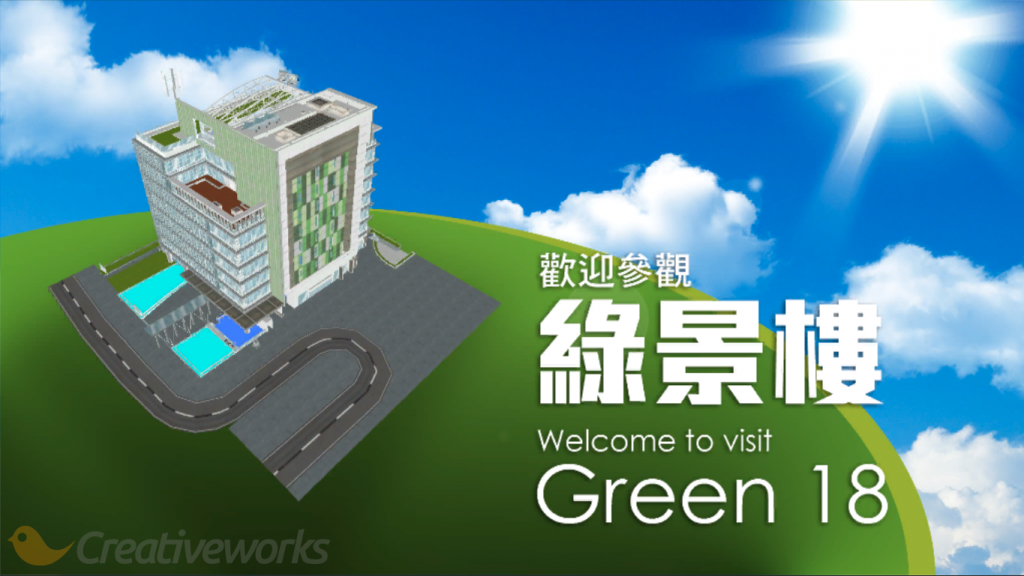 Landing page of interactive installation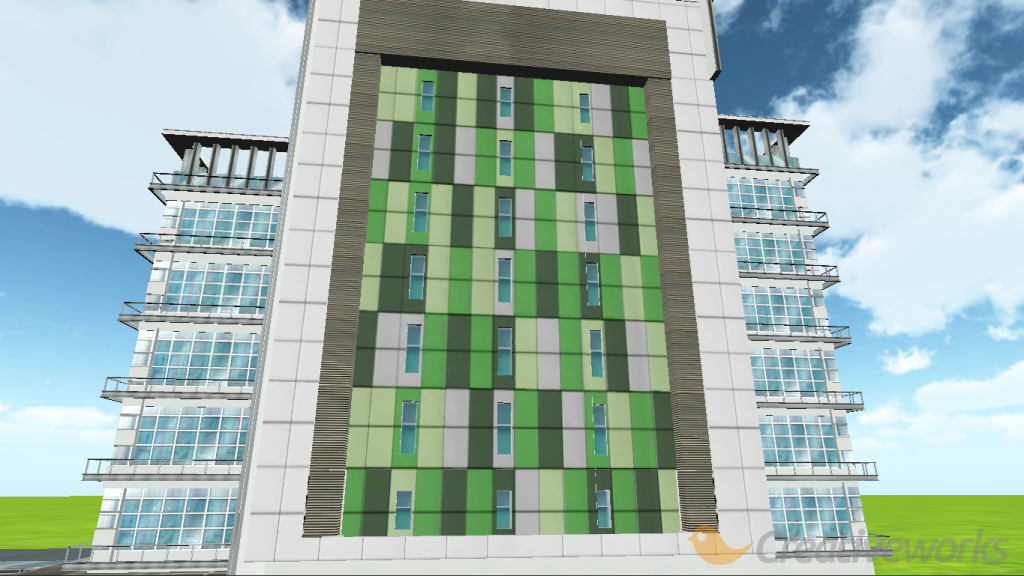 3D model of Green 18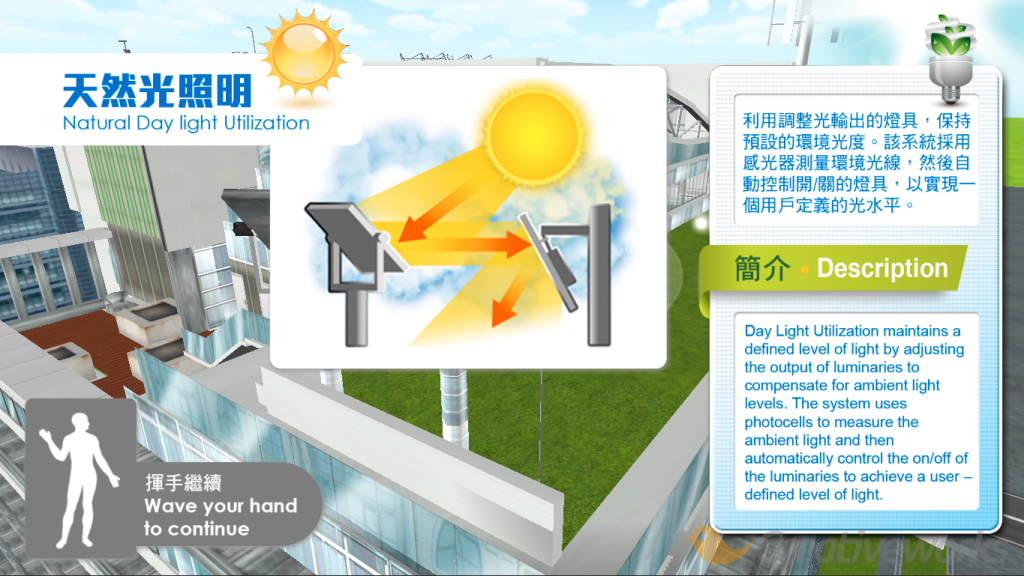 Description of the green techs applied at Green 18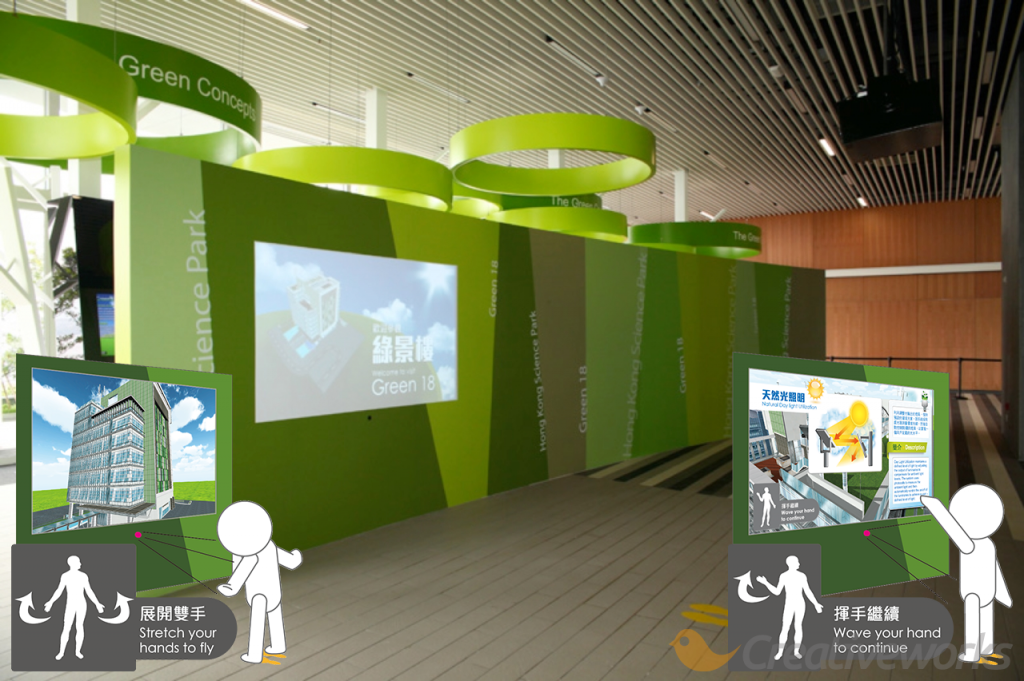 Interactive installation, Green 18
In this project, we strictly followed the specifications of Green 18 in drafting its 3D model and designing the workflows of motion detect. We strived to providing simple, detailed and smooth experiences for the users, helping them to understand more deeply about Green 18 and HKSP in an interesting way. By applying creative technology instead of plain texts and images in this promotion campaign, the brand of HKSP in promulgating Hong Kong innovation and creativity environment has been further enhanced.

  Terence Lam, Managing Director, Creativeworks
About Creativeworks
Since the establishment in 2005, Creativeworks has helped various clients to achieve their marketing objectives by applying integrated methodologies which comprise multi-media, creative design, social media and digital marketing. Our clients include AIA Group, All Nippon Airway, COACH, Ernst & Young, Hong Kong Cyberport, Hong Kong Jockey Club, Hong Kong Polytechnic University, PCCW and University of Hong Kong.
For further enquiry, please contact us by [email protected].