iDelivery – high-end food ordering and delivering platform
We are glad to be the digital marketer for iDelivery, a high-end food ordering and delivering service company provide you with over 10 types of cuisines which you can enjoy at home or in the office.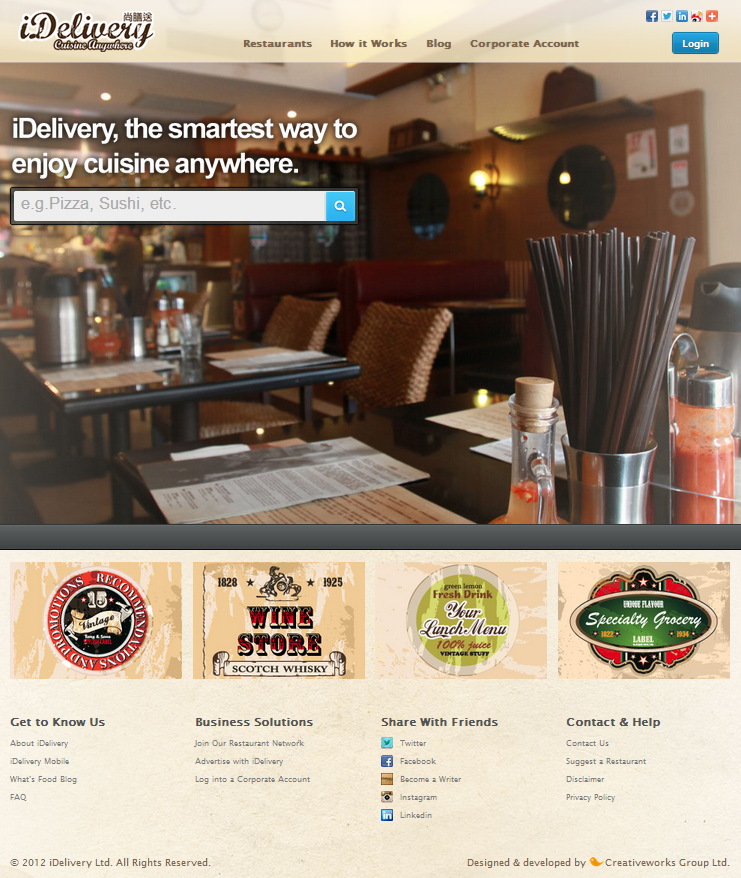 Landing: Clean and clear UI, and of course, SEO-friendly and cross-browsers compatible.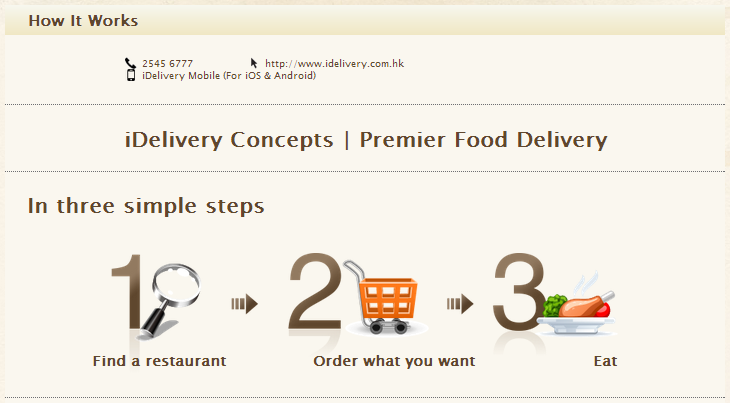 How the ordering and delivering of foods are done.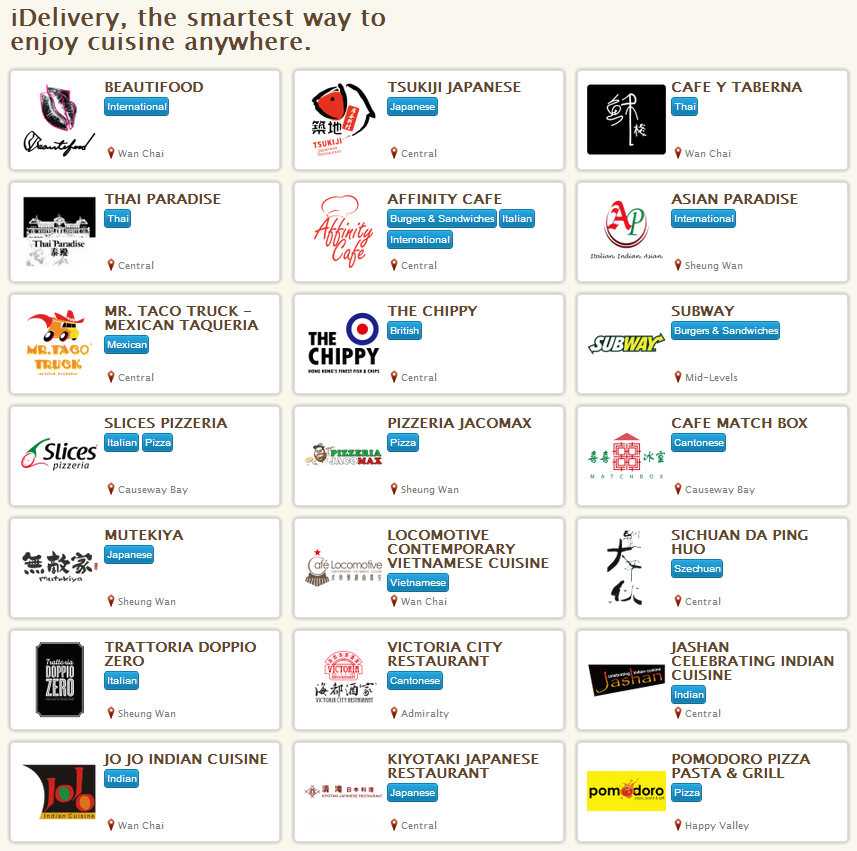 We are sure you become hungry now.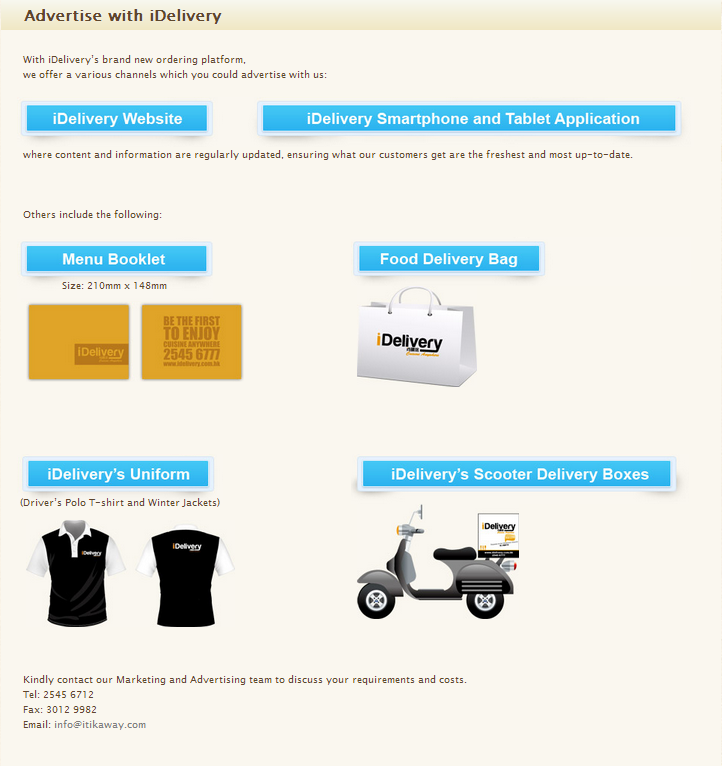 The full set of corporate identities of iDelivery and how restaurants can utilize this well-established advertising channels.

… and there is just too much things to talk about when it comes to the topic foods.
About Creativeworks
As a creative agency, Creativeworks enjoy forming a power team with other professionals to deliver integrated communication solutions to our clients. Creativeworks have established strong global business network across different specialties to create multicultural user experiences: enrich (y)our experience.
About iDelivery
iDelivery is wholly owned and operated by i-Tikaway Concepts Ltd., iDelivery are dedicated to cooperating with the most popular restaurants and bringing their good food to your door, every day from 11am to 10:30pm.
For more details of this job, please contact info(at)creativeworks(dot)com(dot)hk
To order food, please register iDelivery.